welcome
My name is Kim Snider. I am an artist joyfully creating one-of-a-kind art beads with glass, metal, and porcelain, for jewelry designers worldwide.
My work is inspired by the magic found in our gardens, forests, seas, and hearts. One of my main joys is creating lampwork butterfly wing beads.
where is the shop page hiding?
Due to the one-of-a-kind nature of my work, my shop is often empty (and therefore 'invisible' on this site).

Currently, when I have work ready and available for sale, I sell in 2 places:

1. Here : Showcased in 'Shop Pops' on this website.

2. Facebook : I also strive to host auction-style trunk shows in my Facebook buyers group on a regular basis.

Before each sales event, I try to send email notifications to the subscribers on the mailing list and also post notifications in my Facebook buyers group.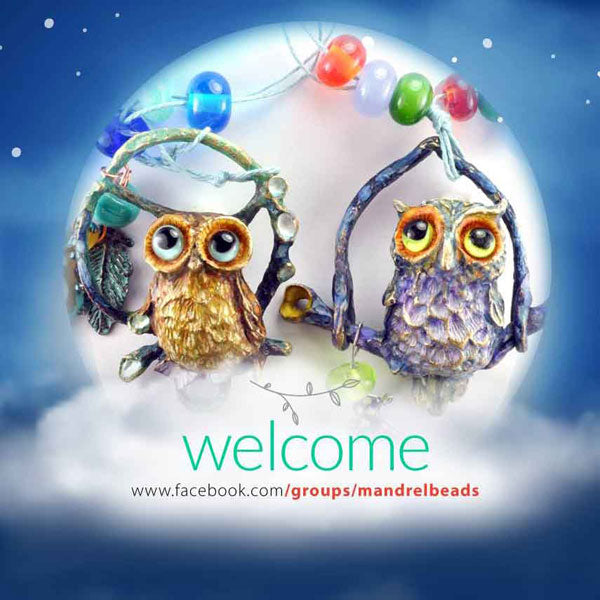 Facebook Buyers Group
I aim to host auction-style showcases in my Facebook group on a regular basis.

It is a private group, meaning that only members can see who's in the group and what they post.

If you are interested in participating, please feel free to send me a join request via the Facebook group panel.


Visit Facebook Buyers Group
Sprites
What is a Sprite? Sprites are the smaller cousins to the butterfly wings. For a butterfly wing bead to be deemed to be a Sprite, it must be 38mm in length or less.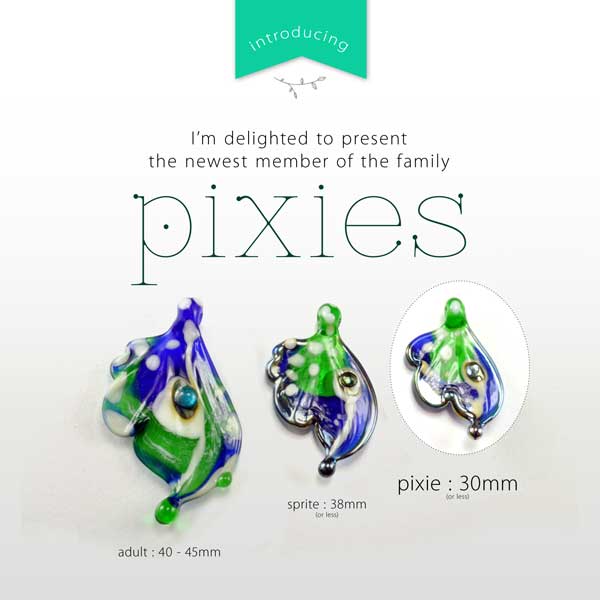 Pixies
I am delighted to introduce the newest (and smallest) member of the family! What makes a Pixie a Pixie? For a butterfly wing bead to be deemed to be a Pixie, it must be 30mm in length or less.

• please join me on social media •
• about kim snider beads •
ONE-OF-A-KIND ART BEADS

Each bead is unique and handcrafted by artist Kim Snider.

HEIRLOOM QUALITY

Each (and every) one of my beads is made with care, using the best quality materials. It is my hope that they will bring joy for many, many years to come.

MY STORY

I started working with glass about 15 years ago. I have always had an ongoing love affair with beads.

WHERE TO PURCHASE

When my artbeads are available, they can be found on this website on the SHOP page (kimsniderbeads.com) and also in my Facebook group.

MATERIALS USED

To create my artbeads, I work with glass, metal and occasionally porcelain.

CONNECTIONS

I'd love to hear from you. Please send me an email or use the contact form found on the contact page.

Thanks again for such a wonderful show, Kim! You always out do yourself every time. It's incredible to see what you design. xxxx

Thank you for such an amazing show. Your pieces are stunning.

You always put on such a great event!

Wonderful show as always!
So thrilled with my toucan, owl, and wings, thank you!! ♥️

Thank you precious Kimfor the beautiful show! Always full of delightful surprises & your amazing, gorgeous art! Love sent on the wings of the wind.
• BUTTERFLY WING COLLECTION •

Creating lampwork glass butterfly wing beads is my first love and my creative mainstay. They were my starting point when I decided to begin to sell my beads back in 2008. The wings have evolved over the years (and I expect that they will continue to transform as time goes by).


• STORYBOOK COLLECTION •

Not that I have a favorite collection or anything (that would be akin to having a favorite child), but IF I did, I would have to say that this Storybook Collection holds a uniquely special place in my heart. No matter how much time passes, I still daydream of dragons, bunnies, unicorns – and the like – all taking tea on the terrace.



• GARDENS COLLECTION •

I love flowers, plants and trees. It is a pleasure to study them for my work. My family roots are made up of intense gardeners with large growing patches (as in huge – acres of – vegetable gardens). I know that this could perhaps sound a bit romantic, but that was not my experience (I recall having to weed, and then pick, the beans, peas, etc., in the hot sun during my summer 'vacations').

• NEVERMORE COLLECTION •

This collection is a little bit of a riddle wrapped in an enigma (even to me). I started my Nevermore collection to include works created from my darker side (everyone has one). I have always had an affinity with crows and ravens (my maternal grandparents surname is Crowe after all). As you have likely guessed, this collection's name is inspired by Edgar Allan Poe's poem.

• DESIGNERS COLLECTION •

My Designers Collection is just that : Works crafted and designed especially with the jewelry designer in mind. These sets typically include more than one component, such as a focal piece and a matching 'chain' (or other element/s) which help designers create a cohesive finished piece with ease.


• OCEANS COLLECTION •

Living by the coast and growing up exploring shorelines and tidal pools, I harbor a deep affection for (most) things from our seas. Here in Nova Scotia, the history and mythology of the ocean are very prevalent. I am always aware that our seas and oceans are extremely powerful forces that demand to be respected. This is a fairly recent collection – one that I am still developing.

Hello there!
I'd love to hear from you. Please feel free to reach out and send me a message with any comments or questions.
send Kim an email